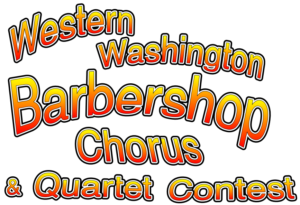 The Harmony Kings and several chapter quartets will be competing for top honors in Federal Way.  Tickets for the Saturday "Show of Champions" are available at the door.  If you are new to Barbershop singing, this is an experience you will not forget!
2019 Western Washington Barbershop Chorus & Quartet Contest
March 29-30
Journey Church – 701 S. 320th St. – Federal Way
The Evergreen District Division II convention has sent countless choruses and quartets to district contests and the Barbershop Harmony Society's International competition, and brags some champions among the ranks.