About the Harmony Kings Chorus
For over 60 years the Federal Way Harmony Kings have been performing tight four-part harmony throughout the South Puget Sound (WA) area. From civic events to birthdays, from sporting events to singing valentines, you can always count on the Harmony Kings to provide a quality and fun musical experience.
The Harmony Kings are the 2015 Division II Small Chorus Champions of the Evergreen District, as well as taking Third Place overall.  And in were named Best Mixed Chorus 2019.
Our Mission 
The mission of the Federal Way Harmony Kings Chapter is to promote and support an ever-growing family of men and women who are drawn together by their love of four-part harmony, predominantly in the barbershop style. The Federal Way Chapter will:
Blend male and female voices in the unique style of Barbershop Harmony through choral and quartet repertoire.

Provide support and education to successive generations of singers.

Present audiences with a variety of a cappella entertainment and share the joy of singing.

Encourage choral excellence through education and scheduled performances.

Provide a supportive climate for growth in musical and leadership skills.

Honor personal commitment to be present at rehearsals and performances.


Continue to perform in concerts and numerous community venues.
The Federal Way Harmony Kings are committed to building better communities and bonding through the pure fun of a cappella harmony. New members will be recruited to perpetuate the craft, the chapter, and the Barbershop Harmony Society.
The Society is built on fundamental principles that drive our mission: "Keep the whole world singing!"
Meet our director: Karen Caldwell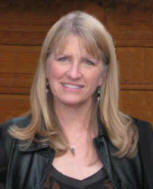 The director of the Harmony Kings Chorus is
Karen Caldwell. 
As a high school choir student in Ralston, Nebraska, Karen was the bass in the Four-Get-Me-Nots, a female barbershop quartet. They toured extensively around the Midwest and attended the 
Barbershop Harmony Society
's International convention in Kansas City in 1974. That experience instilled in Karen the incredible love of barbershop harmony…the fellowship, energy, precision and joy that is such an integral part of barbershop singing.
A graduate of the University of Nebraska and former member of the University of Nebraska Marching Band and the Scarlet and Cream Singers, Karen has performed in and directed various musical groups in Nebraska, South Dakota, Kansas and Washington. And, last but not least, Karen was the choral director at Auburn Mountainview High School in Auburn, and a music teacher in the Auburn School District from 1998-2015, teaching at each level and at six different schools, and continues to fill in as needed at local school districts!
Karen first became associated with the Harmony Kings when she acted as an interim director, taking the chorus to their District Contest in October of 2008 where they finished in seventh place. That positive experience let the chapter to ask Karen to continue her leadership of the chorus. Karen says, "I am honored to help the Harmony Kings continue to offer the South Puget Sound community a welcoming and professional chorus, providing uplifting and energizing entertainment for all. I am privileged to be their director!"
---