Here is where you might spot the Harmony Kings next.  We perform throughout the year at festivals, community gatherings, sporting events, fairs and much more. Hope to see you soon!
---
Harmony Kings Upcoming Public Performances
(Want to be informed of upcoming Harmony Kings events?  Join our mailing list, and get a FREE download of a Harmony Kings song!)
September 24 – October 29 (Tuesdays at 7:00pm)
Free Singing Lessons
Journey Church, Federal Way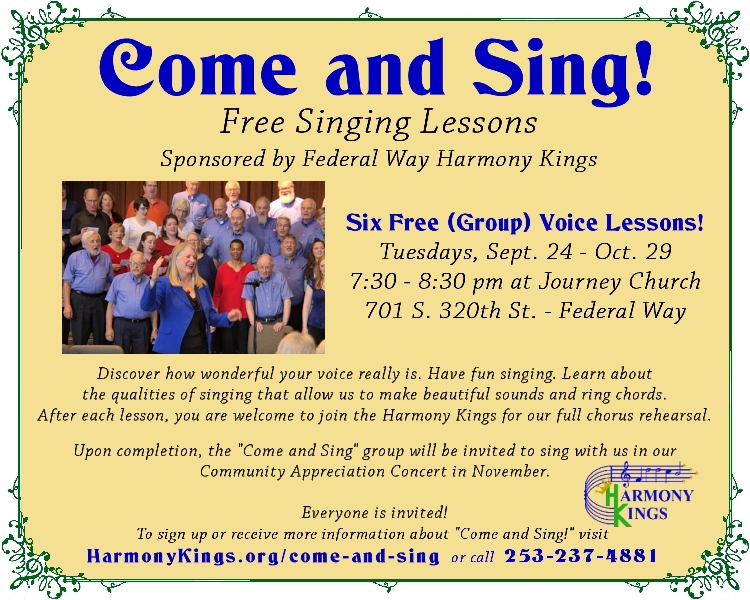 November 3, 2019 – FREE!
Federal Way Community Appreciation Concert
Journey Church, Federal Way
November 9, 2019
Veteran's Day Dinner and Concert Fundraiser to support Veteran's Groups
Puyallup Elks Lodge